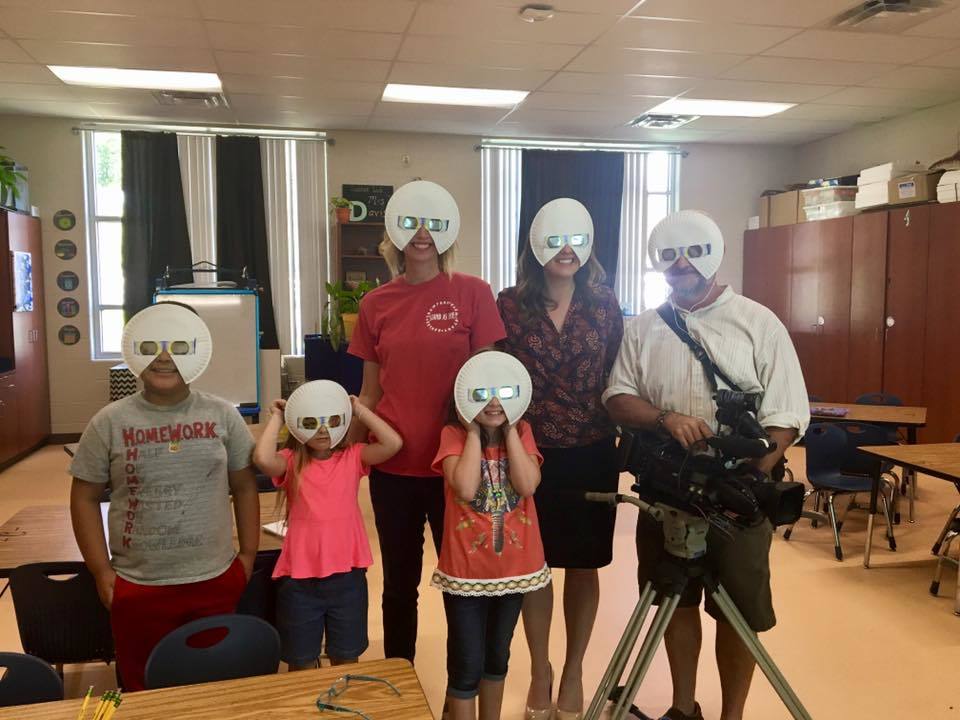 KARK came to Crawford!
Nancy Madison
Thursday, August 31, 2017
KARK came to Crawford on Friday, August 18 to learn more about how we planned on creating a safe and exciting environment for our students to watch the solar eclipse. Jessica Davis, Science Lab Teacher, was interviewed along with 3 of our amazing students. They also watched a 3rd Grade class and the entire 2nd Grade practice using their glasses. We could not be more proud of Mrs. Davis and our students!